From December of 2019 to May of 2020, I had the privilege of working as an intern with Raise Your Hand Texas, a nonpartisan and nonprofit organization dedicated to supporting public policy solutions and managing philanthropy programs that invest in students and teacher, encouraging innovation and autonomy, and improving college and workforce readiness.
While working there, I was involved in Graphic Design and Production, and supported the Marketing Team on multiple fronts. These included, but were not limited to: branding, digital and print collateral for events, infographics creative direction and feedback on video content, motion graphics, social media content, video editing, photo retouching and helping design application icons and breakout room banners for their annual school leadership symposium.
In addition to learning and improving upon hard skills related to design practice and specific software, I gained a sense of purpose and further appreciation for the public education system and the people who make it work. They propelled me to the place I currently am in life and my career and continue to do so for others.
The census drives 
billions
 of federal dollars to public education, most of which is allocated to the National School Lunch Program, Title I Grants, and Special Education grants. In other words, the funding goes to the students who need support the most. 
The Texas Demographics Center reports that a one percent undercount in Texas could result in the loss of 
$300 million
 per year or $3 billion for the next decade. Millions of students – and their families – rely on school programs that depend on the census for funding. 
Between the pandemic and the fast approaching census deadline, Raise Your Hand Texas knew it would take a huge push to help make sure every Texan got counted. I helped design social media graphics in both Spanish and English highlighting the importance of the census, especially in relation to its impact on students and those who are a part of the public school system
For the Future
 events aimed to create learning opportunities for communities and candidates by posing questions on various key issues in public education, including the challenges of providing sustainable school funding, defining the role and scope of standardized testing, and creating a robust teaching pipeline.
I developed the brand for these events under the guidance of RYHT Senior Designers. When challenged with a way to make the social media posts advertising each of the 42 events feel more unique and connected to the communities they were happening within, I responded by designing a custom seal for each region or city a forum took place in. These customized graphics were displayed on RHYT social media accounts and the RYHT website, which I helped update via our content management system. After the candidate forums were over, I created a motion graphic that enumerated the accomplishments of the forums.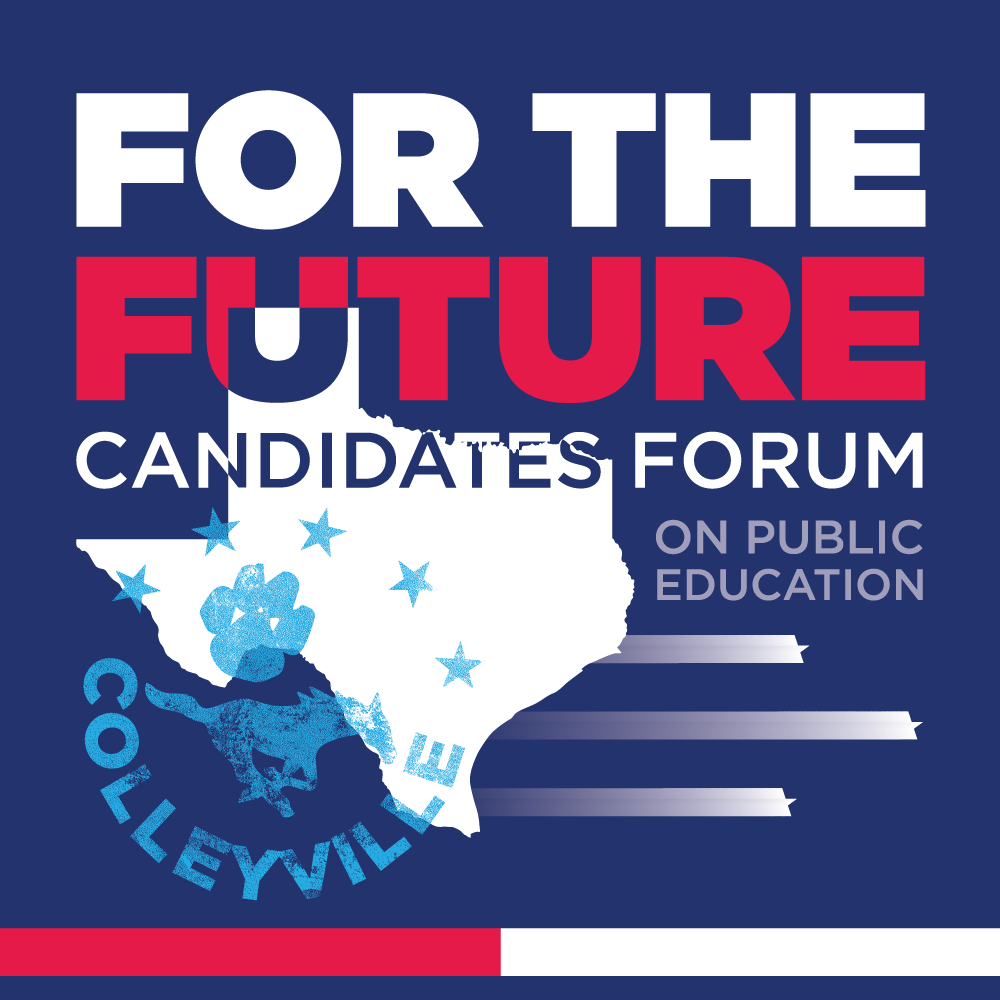 In the early days of global crisis that were the beginnings of the COVID-19 pandemic, Raise Your Hand Texas Foundation partnered with a growing list of more than 140 businesses, associations, community organizations, and universities working through 
Teachers Can
 to help teachers find their voice, and honor the critical role they play in the success of Texas.
The campaign was based on the desire to reframe and repudiate the well-known George Bernard Shaw Quote: "Those who can, do; those who can't, teach." by reminding the world that, in fact, those who
can
, teach. This became the rallying cry for the TeachersCan campaign, and I worked with a team to produce games for social media, graphics to be posted on Instagram, feedback and insight on the creative direction of our campaign launch video, and collateral for digital and print to support this movement designed to encourage teachers across the state to own their impact on students, Texas communities, and beyond.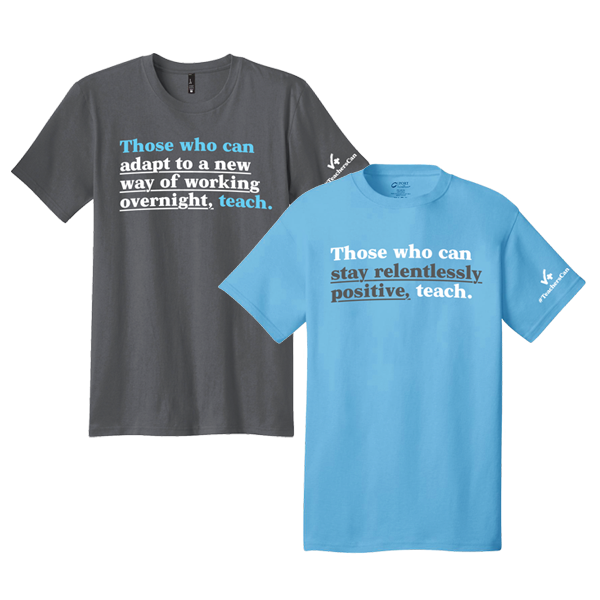 2020 Poll: Texans Trust Teachers
February 2020 marked launch of a first-of-its-kind new initiative for the 
Raise Your Hand Texas Foundation
. With the release of the 
2020: Texans Trust Teachers report
, RYHT committed to an annual poll of Texans' attitudes toward public education. The poll was modeled after the longstanding national PDK Poll of the Public's Attitudes Toward the Public Schools. Langer Research Associates, PDK's polling firm and the producer of the ongoing ABC News/Washington Post poll for ABC, conducted the research. I supported a Senior RYHT Designer in creating press-ready versions of charts from our poll, callout graphics of specific stats, PowerPoint slide templates, and motion graphics visualizing data.